Gary Oldman
BIRTH NAME

Leonard Gary Oldman

BORN

21 March 1958, New Cross, South London, England

ASSOCIATION

Actor (director)

NATIONALITY

British

HEIGHT

175 cm

REVIEWED ENTRIES

34 (31)

MAX. RATING

MIN. RATING

½

AVERAGE RATING

4.16
ACTOR FILMOGRAPHY (ONLY REVIEWED ENTRIES)
| | | | |
| --- | --- | --- | --- |
| YEAR | TITLE | ROLE | RATING |
| 1987 | Prick Up Your Ears | Joe Orton | |
| 1988 | We Think the World of You | Johnny | ½ |
| 1988 | Criminal Law | Ben Chase | |
| 1990 | Rosencrantz and Guildenstern Are Dead | Rosencrantz | |
| 1990 | State of Grace | Jackie Flannery | ½ |
| 1991 | JFK | Lee Harvey Oswald | ½ |
| 1992 | Bram Stoker's Dracula | Count Vlad/Dracula | |
| 1993 | True Romance | Drexl Spivey | |
| 1994 | Immortal Beloved | Ludwig Van Beethoven | |
| 1994 | Romeo Is Bleeding | Jack Grimaldi | |
| 1994 | Léon | Stansfield | |
| 1995 | Murder in the First | Assoc. Warden Glenn | ½ |
| 1995 | The Scarlet Letter | Arthur Dimmensdale | ½ |
| 1996 | Basquiat | Albert Milo | - |
| 1997 | The Fifth Element | Zorg | ½ |
| 1997 | Air Force One | Ivan Korshunov | |
| 2000 | The Contender | Sheldon "Shelly" Runyon | ½ |
| 2001 | Hannibal | Mason Verger | ½ |
| 2004 | Harry Potter and the Prisoner of Azkaban | Sirius Black | |
| 2005 | Harry Potter and the Goblet of Fire | Sirius Black | - |
| 2005 | Batman Begins | Jim Gordon | ½ |
| 2007 | Bosque de sombras | Paul | |
| 2007 | Harry Potter and the Order of the Phoenix | Sirius Black | |
| 2008 | The Dark Knight | Gordon | ½ |
| 2009 | The Unborn | Rabbi Sendak | ½ |
| 2010 | The Book of Eli | Carnegie | ½ |
| 2011 | Tinker Taylor Soldier Spy | George Smiley | |
| 2013 | Paranoia | Nicholas Wyatt | ½ |
| 2017 | Darkest Hour | Winston Churchill | |
| 2019 | The Laundromat | Jürgen Mossack | ½ |
| 2020 | Mank | Herman J. Mankiewicz | |
| 2021 | Crisis | Dr. Tyrone Brower | ½ |
| 2021 | The Woman in the Window | Alistair Russell | ½ |
| 2023 | Oppenheimer | Harry S. Truman | - |
FILMMAKER FILMOGRAPHY (ONLY REVIEWED ENTRIES)
| | | | |
| --- | --- | --- | --- |
| YEAR | TITLE | ASSOCIATION | FILM RATING |
| 1997 | Nil By Mouth | Director/Writer/Producer | |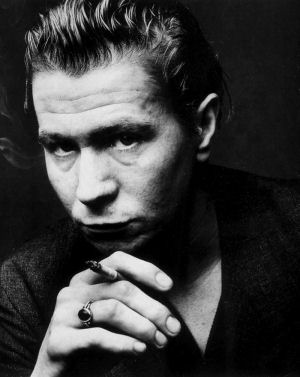 Few, if any, character actors have had the diversity and range that Gary Oldman demonstrated during the 1990s. There's an unwritten law of fame and achievement that the media and public will try to bring down those who've pulled themselves up, but that was going to be hard with this talented Brit. Sure, there are many objections that can be put forward in trying to diminish his talent; He never got around to excelling in particularly many leading roles, he had a tendency to choose roles in which he could show off some extravaganza, and he might not have maintained his impressive level over the last few years. Still, what Gary Oldman obtained during his heyday is difficult, if not impossible to equal. Today, talented character actors like Philip Seymour Hoffman and Paul Giamatti have taken Oldman's place as the hottest young character performers around, but their challenge is not meagre in trying to reach the level of this Brit's finest performances. To date, none of them have.
Oldman made a name for himself in a number of British productions during the 80s, notably films like Sid and Nancy, Prick Up Your Ears and Rosencrantz and Guildenstern Are Dead. He showed unprecedented promise early on, but it wasn't until he entered high-profile character roles in the early 90s that he seriously came into his own. For a period of 6-7 years, Oldman was in a position to elevate almost any which film he agreed to do. A lot of these were films of high quality, but even if they weren't, Oldman's presence would ensure that they would be. In the mafia character play State of Grace (1990), he impressed opposite the likes of Sean Penn and Ed Harris, before he brought Lee Harvey Oswald to screen more vividly than most could have in Oliver Stone's biopic JFK. Then between 1992 and 1994, Oldman gave a series of distinctive, explosive and completely breathtaking performances that only Marlon Brando of the 50s can compete with. Oldman's seductive and chameleonic Dracula was equalled by the closest a white Brit can ever come to personify a "black" Jamaican in True Romance before he impressed as Ludwig Van Beethoven in Immortal Beloved. Then the actor was massive in Romeo Is Bleeding before turning in one of the best bad guy roles in the history of cinema in Luc Besson's magnificent Léon.
Towards the end of the 90s, Oldman was no longer as prolific nor as innovative as before, but no actor could really expect to be. He continued to divide his time between large Hollywood-productions and smaller independent films. A testament to Oldman's talent is that he was nomintated for the Golden Palm in Cannes for the highly personal Nil By Mouth, the one and only film he has done from behind the camera. That the Academy has never acknowledged his work is more a sign of their incompetence than anything else. During the last few years, Oldman has accepted roles in high-profile film-series such as Harry Potter and Batman Begins, elevating them both and being particularly impressive as Jim Gordon in the latter.
TRIVIA
Sid and Nancy (1986)
"At the core of the film are two remarkable performances, by Oldman and Webb, who don't seem to be performing at all: they are Sid and Nancy." - Leonard Maltin
Prick Up Your Ears (1987)
"Stunning performances by Oldman (...)" - Leonard Maltin
"Gary Oldman plays Orton and Alfred Molina plays Halliwell, and these are two of the best performances of 1987. Oldman you may remember as Sid Vicious, the punk rock star in SID AND NANCY. There is no point of similarity between the two performances; like a few gifted actors, he is able to re-invent himself for every role. On the basis of these two movies, he is the best young British actor around." -Roger Ebert

State of Grace (1990)
"Gary Oldman's performance in the movie is the best thing about it." - Roger Ebert

True Romance (1993)
"Oldman, as a drug dealer in dreadlocks, is a standout in the uniformly first-rate ensemble" - Leonard Maltin

Bram Stoker's Dracula (1992)
Dracula (Oldman) to Harker (Keanu Reeves) "They say you are a man of good... taste"
Hannibal (2001)
Mason Verger (Oldman) "He said: Would you like a popper? And I said: Would I? Wow!"